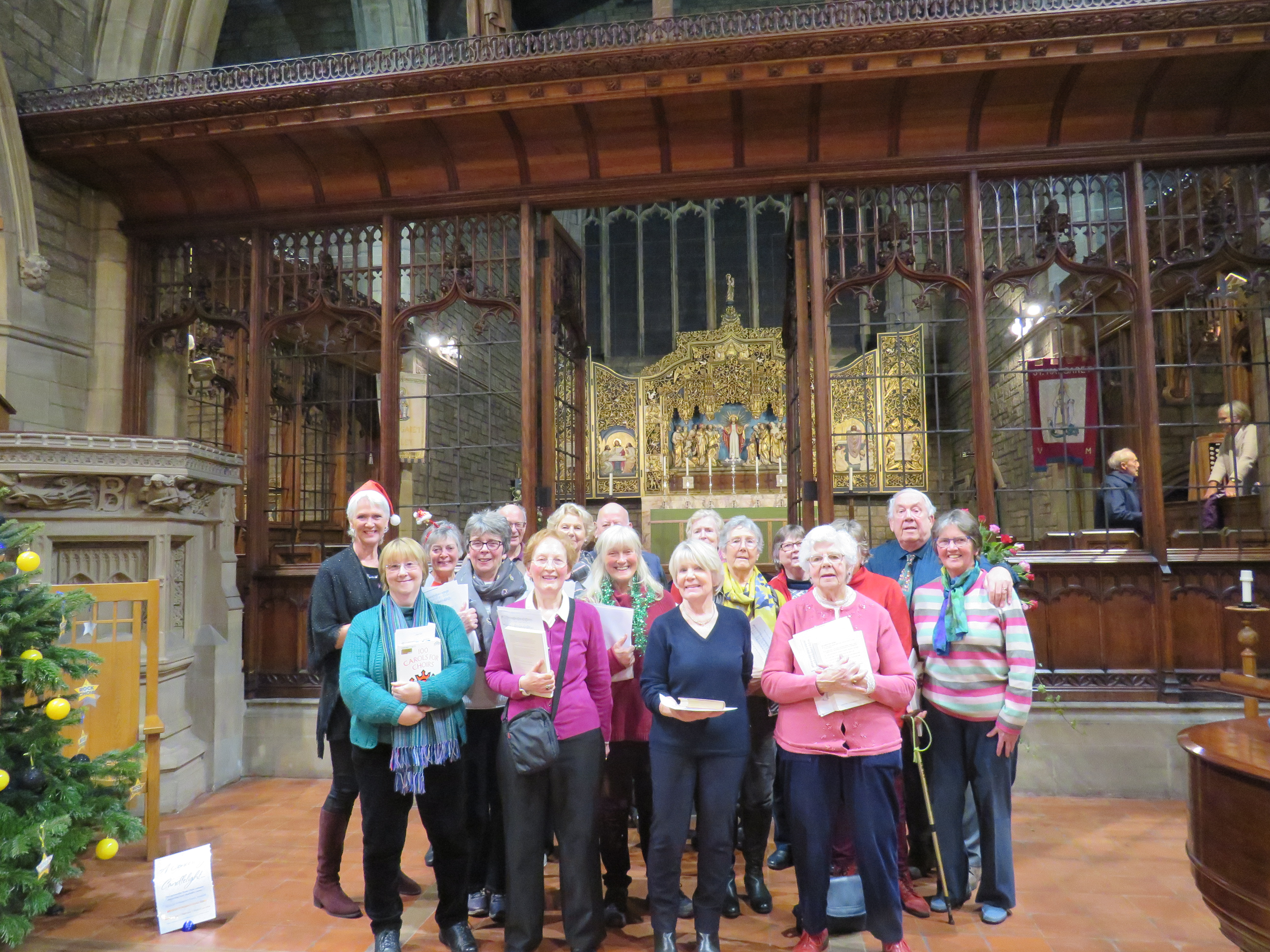 We enjoyed singing our first carols of the year at the Ilkley Christmas Tree Festival last Friday, in St Margarets church.
There were trees decorated by many local organisations and charities and visitors young & old.
We're now into the Christmas spirit and busy preparing for our performance of Messiah on Saturday 14th December, back at St Margarets, Ilkley.