Our Musical Director Jennifer Sterling and accompanist Robert Sudall
Jennifer Sterling

Jennifer Sterling began her training as a chorister at St.Mary's Cathedral in Edinburgh alongside studies in violin and piano at St.Mary's Music School. She subsequently read music as a first study singer at the University of York before returning to Edinburgh to work as a singer, choral conductor, teacher and arranger. In January 2019 she took up the role of Choral Delivery Artist with Opera North, conducting a wide range of choirs and delivering vocal workshops across the north of England. She performs regularly as a soprano soloist, as a Scottish folk singer, and as a member of the award- winning Edinburgh based vocal ensemble, Octavoce.
Jennifer has a wealth of experience working as a musical director and facilitating workshops. She has worked with organisations including the National Youth Choir of Scotland, Horsecross Arts and Opera North, and conducted choirs from amateur through to professional levels including chamber, community, work-place and youth choirs.
Jennifer is delighted to take up the role of Musical Director with Otley and Ilkley Choral Societies and is looking forward to a diverse range of exciting repertoire with the choirs .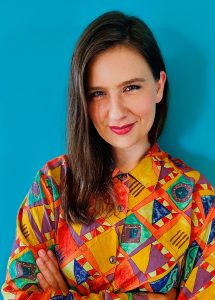 Robert Sudall
Born in 1984 and hailing from West Yorkshire, Robert studied organ at the Royal Northern College of Music with Darius Battiwalla, where he graduated in 2006.
Excelling on both classical and theatre organ, Robert has performed extensively throughout the UK on both instruments, including London, Manchester, County Durham and Wales. He has also performed in Indianapolis and San Francisco in the USA.
Through his active involvement with the theatre organ, Robert has won numerous competitions on the instrument. Robert has also been very fortunate to receive scholarships from the ATOS in order to assist with his musical studies, as well as having been awarded the Ian Sutherland Award in 2003. This is presented by the Cinema Organ Society and recognises achievement and promise exhibited by young theatre organists.
Since completing his degree, Robert has been working extensively as a freelance musician, regularly performing across the UK. Most recently, Robert has been commissioned to compose the scores for various short international films, which has given him opportunity to further develop his passion for orchestration.