New members
We welcome new members, especially tenors and young singers. There are no auditions. Young people can join us for no fee if they are full-time students or under 18 years old.
If you enjoy singing come and join in a rehearsal to see how you like it.
We meet Monday evenings at 7:30pm upstairs in Christchuch, on the Grove. You can find Rehearsal dates and times on the Diary page.
If you'd like to know more  please contact the Secretary of Ilkley Choral Society, Francoise Ainsworth, on 01943 608067 or email secretary@ilkleychoral.org.uk for further details.
Meet our members – Louise (Soprano)
Louise is currently Chair Elect and looking forward to taking over as official Chair in 2019.
Since time immemorial, she has sung in amateur choirs, operettas and once, a jazz opera with Opera North!  She has a particular penchant for big band jazz, the romantic era composers and Adele.
Outside of her choir commitments, Louise heads up data privacy for a large IT company and runs her own consultancy business. Her evenings are taken up with many, varied hobbies and two lovely cats – Alfie and Robyn – who demand attention when she manages to spend some time at home. Do ask her for tips on time management!
Contact: @ILSChair on Twitter if you'd like to know more (unofficial) information about the choir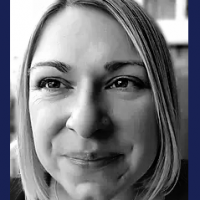 Meet our members – Adrian (Bass)
Adrian has been our chair for 9 years.
Married to Linda and has 5 grandchildren, 2 in New Zealand and 3 in Wales .We are an international family! Trained as a teacher and taught in Aireborough between 1967-76 , then moved into Middle School education in Bradford until retiring in 2001. Main areas  were history, geography and music. 
This is his second time with ICS . He originally sang with us from 1967 for a few years and then eventually with Bradford Festival. Returned to ICS 2003, and became Chairman in 2009 . Plays the piano very poorly and at one time ran his own recorder consort. Have also had a go on the oboe!
Favourite music – bring on any 20th century English especially Elgar and Vaughan Williams. Also loves Mahler and Bruckner and Haydn.
Main interests – until recent knee operations have spent a lifetime hillwalking and mountaineering, and for 30 years was a Voluntary Warden with YDNP, mainly leading guided walks from visitor centres and the "Dales Rail" train. Looking forward to getting mobile again when the knees are back in action.